---
Scroll down for full size image. Click one of these paintings to see it...
Click HERE to See All My Paintings
---
---
Whisker Walk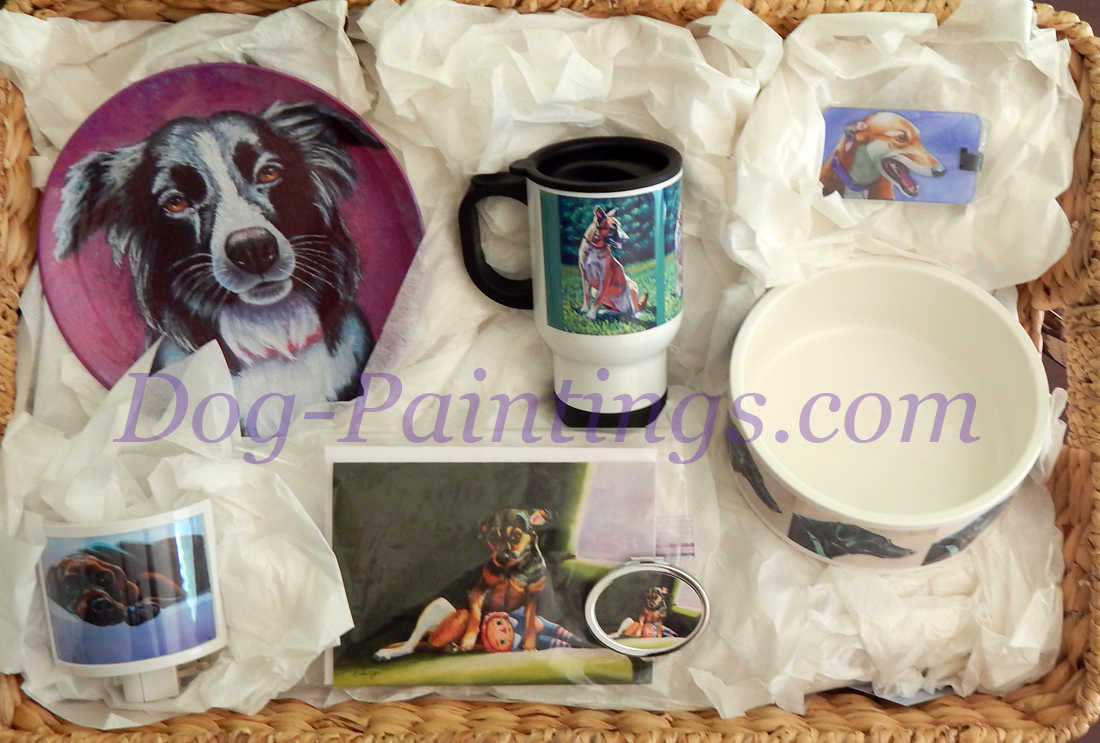 I've mentioned the Whisker Walk many times over the years because so many beautiful dogs and their families attend this huge outdoor fundraiser. Most of the paintings on this website were based on reference photos I have taken at this event.
The Whisker Walk is an annual fundraiser for regional animal shelters and rescue groups that is organized by Animal Shelter Incorporated (the Sterling Shelter). Admittance is free, and parking is plentiful on the grassy fields surrounding the Lancaster Fairgrounds.
The Blessing of the Animals and noon Dog Walk (or Dog Hike: the course is around a mile) are the best know highpoints. But there is also an agility course, the Frisbee Dog Show, food and pet care supplies for purchase, and demonstrations throughout the event.
This is a gift basket we are donating for the 2015 Whisker Walk raffle. The basket is worth over $150.00 and contains a porcelain plate with Moondog, a nightlight with the Relaxed Chocolate Lab, a stainless steel travel mug with a Malinois in a Field, an all- metal cosmetic compact with Guilty Chihuahua, a luggage tag with Greyhound Rescue, and a ceramic dog bowl with Pensive Black Dog.