---
Scroll down for full size image. Click one of these paintings to see it...
Click HERE to See All My Paintings
---
---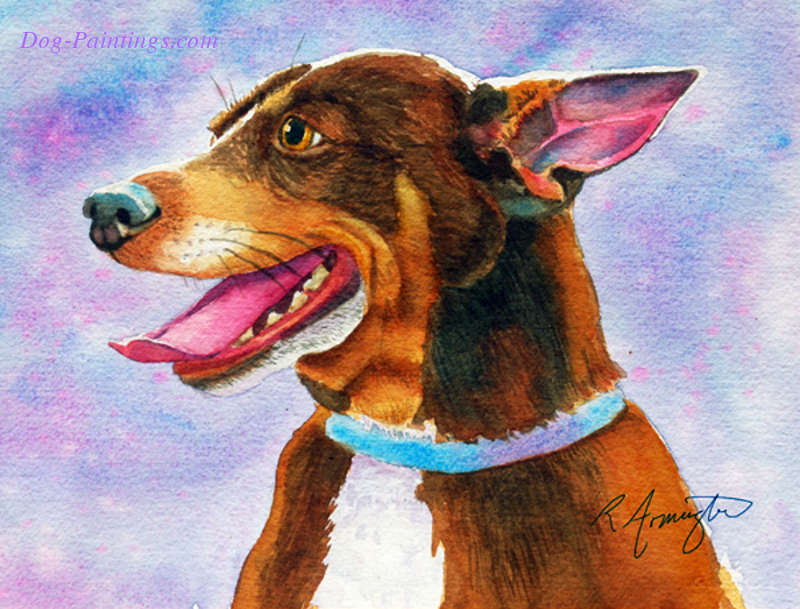 Rat Terrier Portrait
Watercolor on cold press paper
We hadn't heard of Rat Terriers until our friend introduced us to her dog Blue. Rat Terriers originated in Britain, most likely a cross between Smooth Fox Terriers and Manchester Terriers. Once in America, other breeds (including beagles, whippets and Chihuahuas) were added into the mix to make smaller dogs.
Rat terriers were originally popular as farm dogs because of their speed and skill at catching barn rats. They are also sometimes used to hunt small game. Many attribute Teddy Roosevelt with giving Rat Terriers their name.
You can see this painting on a mug, shirt, or other item by clicking Ellen's Blue Rat Terrier.