---
Scroll down for full size image. Click one of these paintings to see it...
Click HERE to See All My Paintings
---
---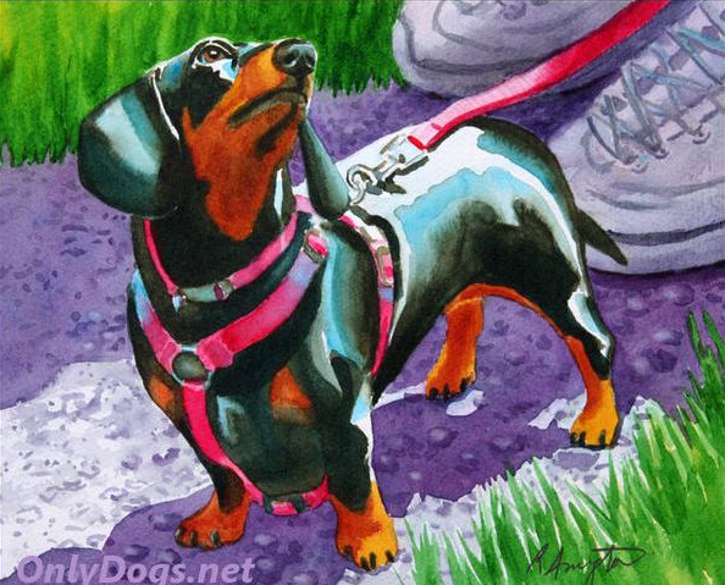 Dachshund Portrait
Watercolor on cold press paper
The expression on this tiny dachshund's face demonstrates the love and loyalty that this breed is known for.
Dachshunds were originally bred as hunting dogs in Germany around three hundred years ago. The name "dachshund" means "badger hound." Their original role in the hunt was to go down into badger holes, and to hunt them in their own tunnels.