---
Scroll down for full size image. Click one of these paintings to see it...
Click HERE to See All My Paintings
---
---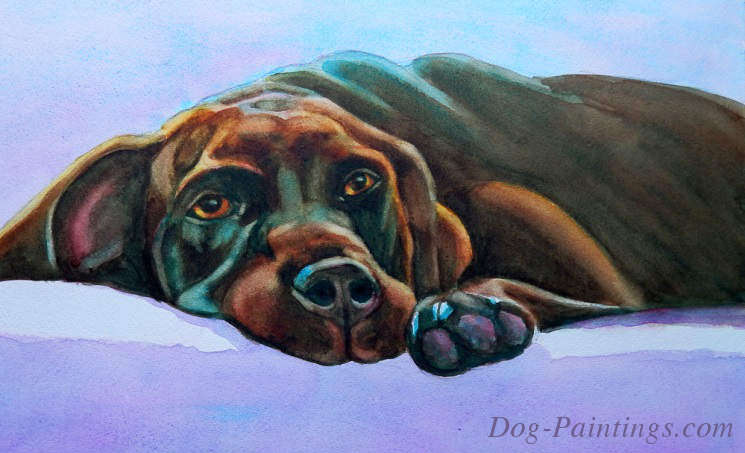 Chocolate Lab Portrait
Watercolor on cold press paper
Softly call your dog's name if you want to wake him up. Even a well-behaved dog may snap or bite if he is awakened suddenly by someone touching or shaking him.
You can see this painting on a gift item by clicking here Chocolate Lab.