---
Scroll down for full size image. Click one of these paintings to see it...
Click HERE to See All My Paintings
---
---
German Shepherd Portrait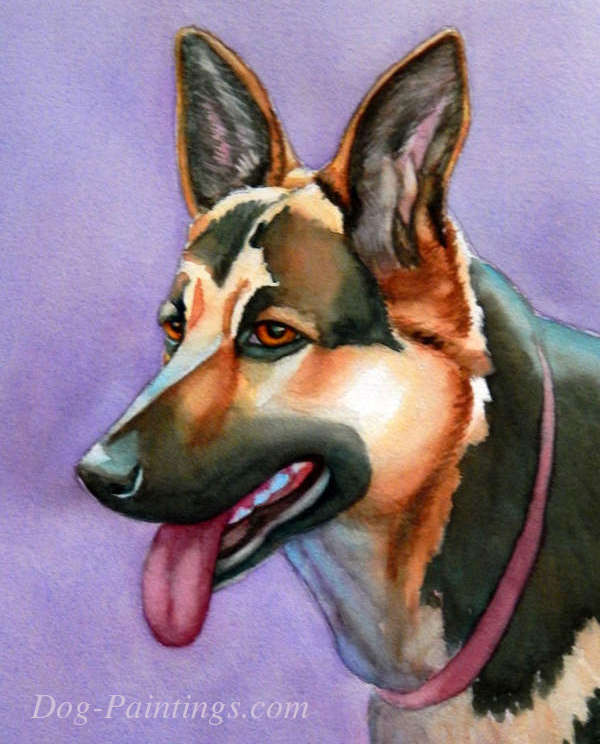 Watercolor on cold press paper
Year after year, German Shepherds rank highly (usually in second place) in the list of most popular breeds.
They were bred from farm and herding dogs who showed intelligence, strength, speed and loyalty.
Although their roots were from dogs whose main purpose was to herd and protect sheep, German Shepherds soon proved their worth in other jobs as well. They are popular service dogs for the police and military.
Through careful training, these dogs can assist in tracking criminals. A well-trained dog will not attack without a command... unless he needs to protect his handler. With their keen sense of smell, German Shepherds can also sniff out bombs, narcotics, or other evidence.
You can see this painting on a mug, shirt, or other item by clicking German Shepherd.