Bulldog Christmas Card

---
Scroll down for full size image. Click one of these paintings to see it...
Click HERE to See All My Paintings
---
---
Christmas Bulldog
Watercolor on Cold Press Paper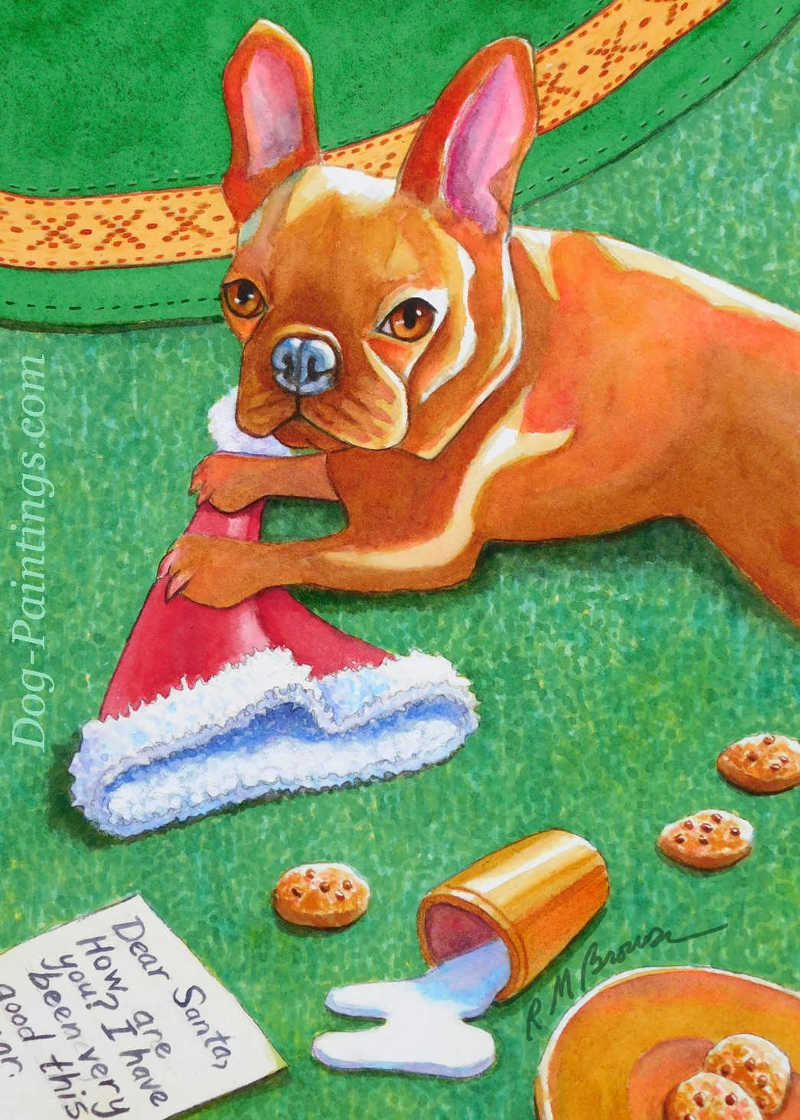 Santa's midnight visit didn't end up as well as he had planned. No one had warned him of the newest addition to the family, an energetic French bulldog. The dog was to be a surprise for the children on Christmas morning, but she was a greater surprise for Santa. She was only trying to be friendly, but Santa, sans chapeau, was so startled he flew back up the chimney.
Bringing a new pet into the home during the holidays is stressful for everyone, especially the pet. The New Year is a better time, when life has calmed down a bit. Even better yet, when all the snow has melted, so that you yourself don't need to get up early to take the dog on winter morning walks.