---
Scroll down for full size image. Click one of these paintings to see it...
Click HERE to See All My Paintings
---
---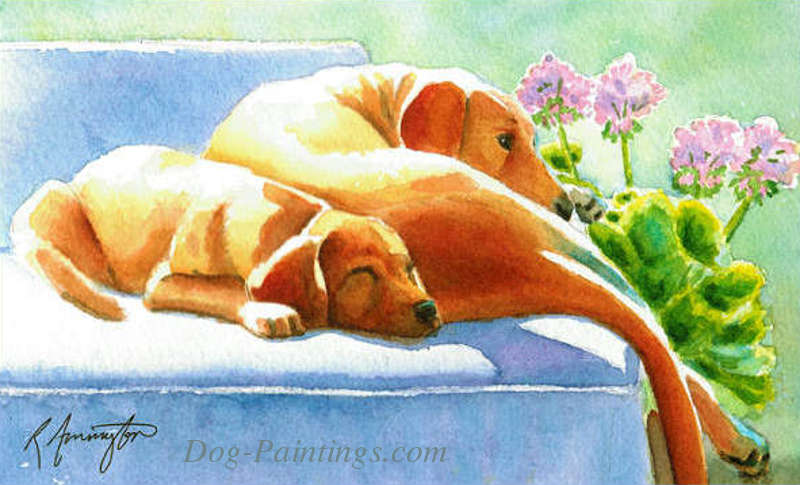 Golden Lab Portrait
Watercolor on cold press paper
Golden Labs are one of the three recognized colors for Labrador Retrievers (Black and Chocolate are the other two coat colors). Even though they have "Labrador" in their name, they actually originated in Newfoundland.
Yellow Labs are very friendly and are gentle with children.
You can see this painting on a mug, shirt, or other item by clicking Yellow Labradors.