---
Scroll down for full size image. Click one of these paintings to see it...
Click HERE to See All My Paintings
---
---
Westie Portrait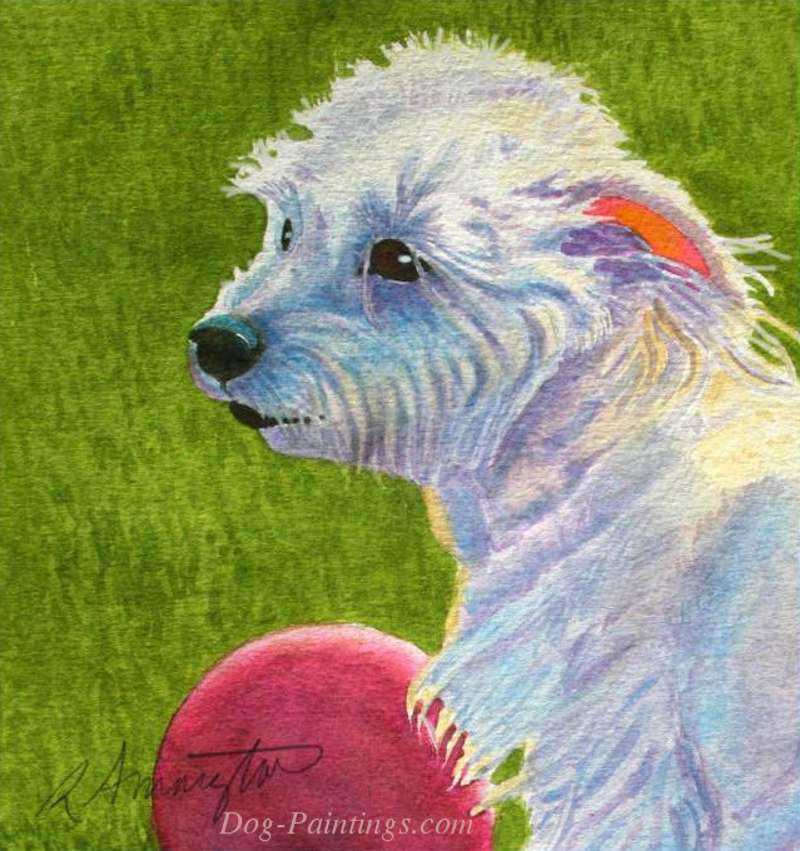 Watercolor on cold press paper
"Westie" is short for this breed's full name, West Highland White Terrier.
Although there were white terriers in Scotland before the Westie breed came into being, white dogs were considered "weak."
Colonel Edward Donald Malcolm developed the breed at the end of the 19th century. Malcolm kept several light colored terriers for hunting. One day when he was hunting with his favorite terrier, he mistook it for a fox and shot it by accident. Wanting to ensure the same mistake wouldn't happen again, he bred dogs that were pure white.
You can see this painting on a mug, shirt, or other item by clicking Westie Dog Art