---
Scroll down for full size image. Click one of these paintings to see it...
Click HERE to See All My Paintings
---
---
Painting of Shiloh Shepherd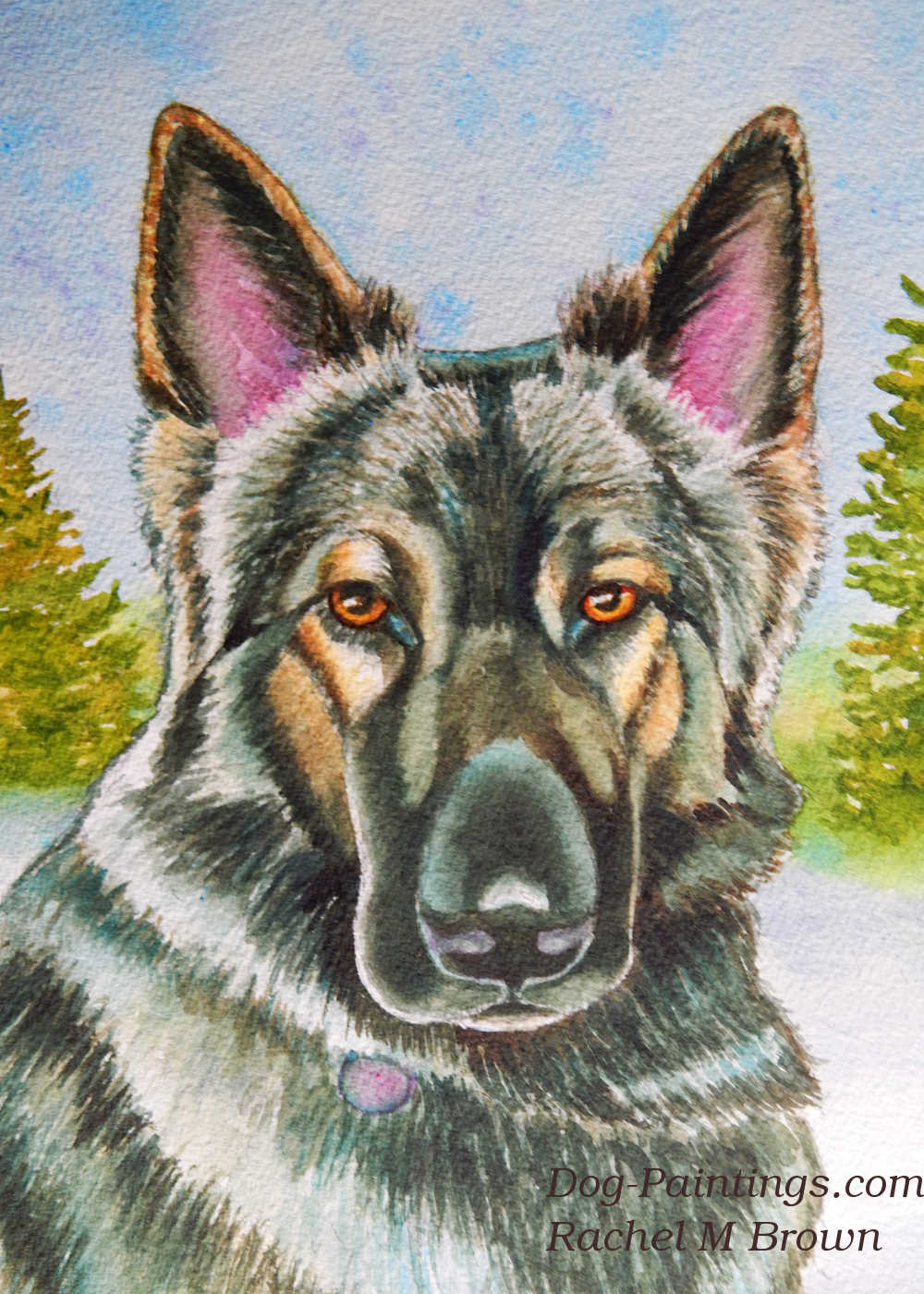 Shiloh Shepherd
Watercolor on Arches cold press
If you passed a Shiloh in a park, you might assume the dog was just another German Shepherd... a very large German Shepherd!
And in fact, the original breeder of Shilohs envisioned bringing back and strengthening the traits of German Shepherds that she remembered growing up. Many dogs, especially larger varieties, suffer from hip dysplasia, a painful abnormality of the hip socket. The breeder, Tina Barber, spent decades trying to improve the shepherds' hips with a carefully chosen line of German Shepherds. Eventually, she introduced a Malamute line from a kennel known for its huge dogs with healthy hips. She named the new breed Shiloh, after her kennel in New York State.
As a new breed, not all organizations recognize Shiloh Shepherds. Like the German Shepherds they came from, Shilohs are intelligent and companionable and are trainable as service or rescue dogs. Despite the similarities, Shilohs are noticeably larger and tend to have healthier hips. Shilohs have double coats which can be either smooth or plush. Smooth coats need less care. Plush coats, which have a longer mane over the dog's chest, need weekly brushing
Shilohs come in a variety of colors, including both solids and dual. Although a solid white Shiloh is acceptable, a dual colored dog should have a dark muzzle. A light muzzle, such as a malamute might have, is considered a fault.