---
Scroll down for full size image. Click one of these paintings to see it...
Click HERE to See All My Paintings
---
---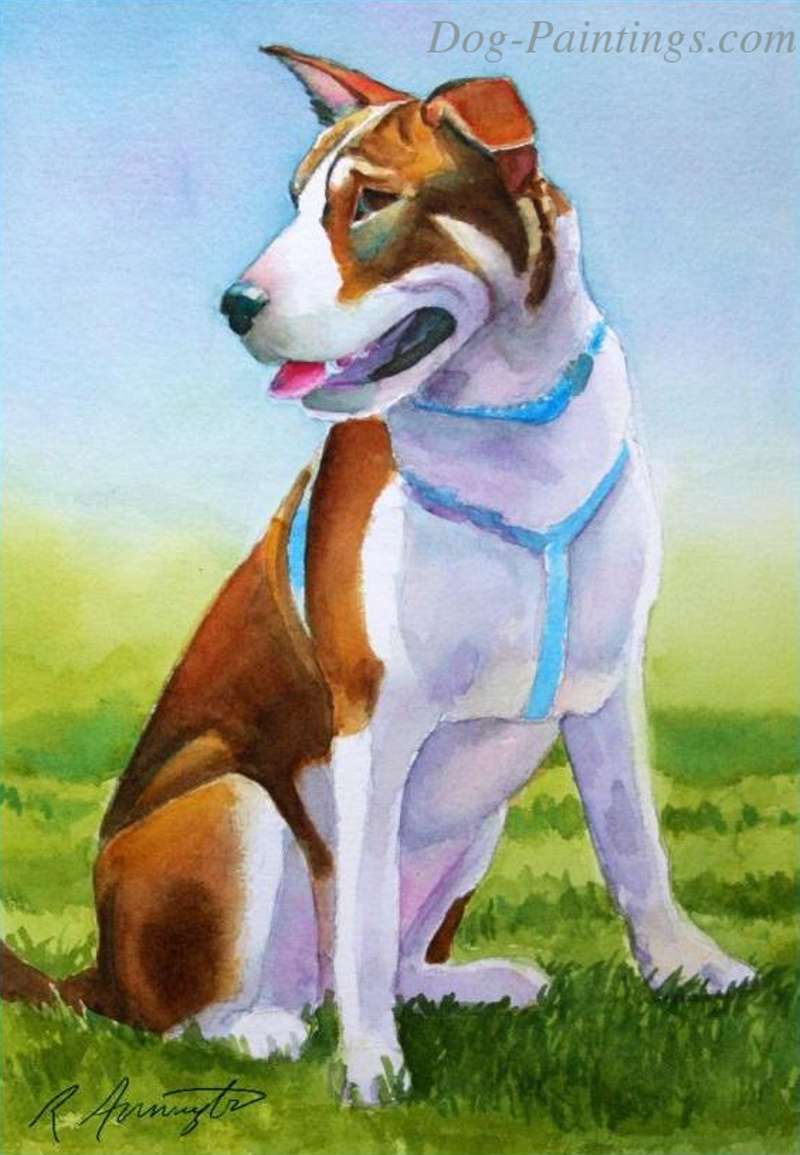 Shar Pei Mix Portrait
Watercolor on cold press paper
When we met this friendly dog, we could tell he was part Shar Pei. The folds on his face reminded us of another dog who is part Shar Pei, Satchel from the Get Fuzzy comic strip.
Shar Peis appeared in Chinese pottery as far back as the second century B.C. as hunters, herders, and guard dogs. Besides facial folds that make them seem to be frowning, these dogs often also had blue-black tongues that were thought to scare away demons. If a purebred Shar Pei's tongue doesn't turn blue-black as the dog ages, he or she won't be shown or used for breeding.
You can see this painting on a mug, shirt, or other item by clicking Shar Pei Mix.