---
Scroll down for full size image. Click one of these paintings to see it...
Click HERE to See All My Paintings
---
---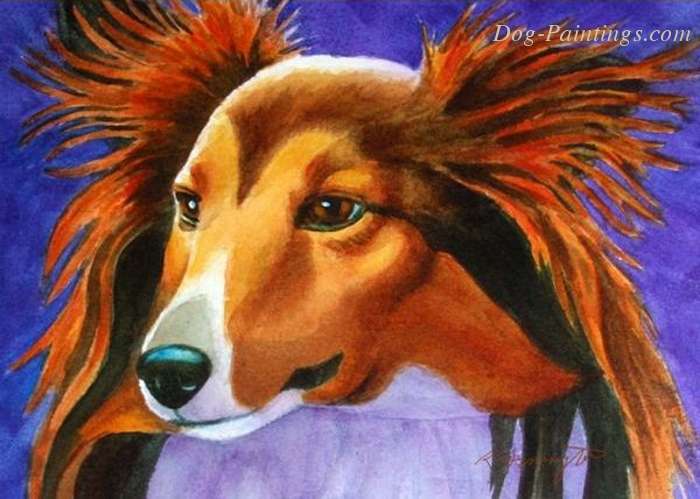 Collie Portrait
Watercolor on cold press paper
Dogs with long or thick fur benefit from a good brushing before a bath. As well as relaxing your dog, the brushing will give you a chance to spot ticks and other problems.
After putting your dog into the tub, slowly apply the shampoo. Rub it into his back, tail, legs, belly, chest, and neck. Wash his head and face last, as these are the most delicate parts.
Use shampoo that is labeled non-stinging. Squirt the shampoo onto a flannel cloth so you have control over where the shampoo is rubbed. Make sure you don't accidently get any shampoo into your dog's nose, ears, mouth or eyes.
Rinse your dog, rub off any excess shampoo, and then rinse again. Rub your dog dry with a thick towel. The calmer you are, the calmer your dog will be during the bath!
You can see this painting on a mug, shirt, or other item by clicking Shetland Collie.