---
Scroll down for full size image. Click one of these paintings to see it...
Click HERE to See All My Paintings
---
---
German Shepherd Picture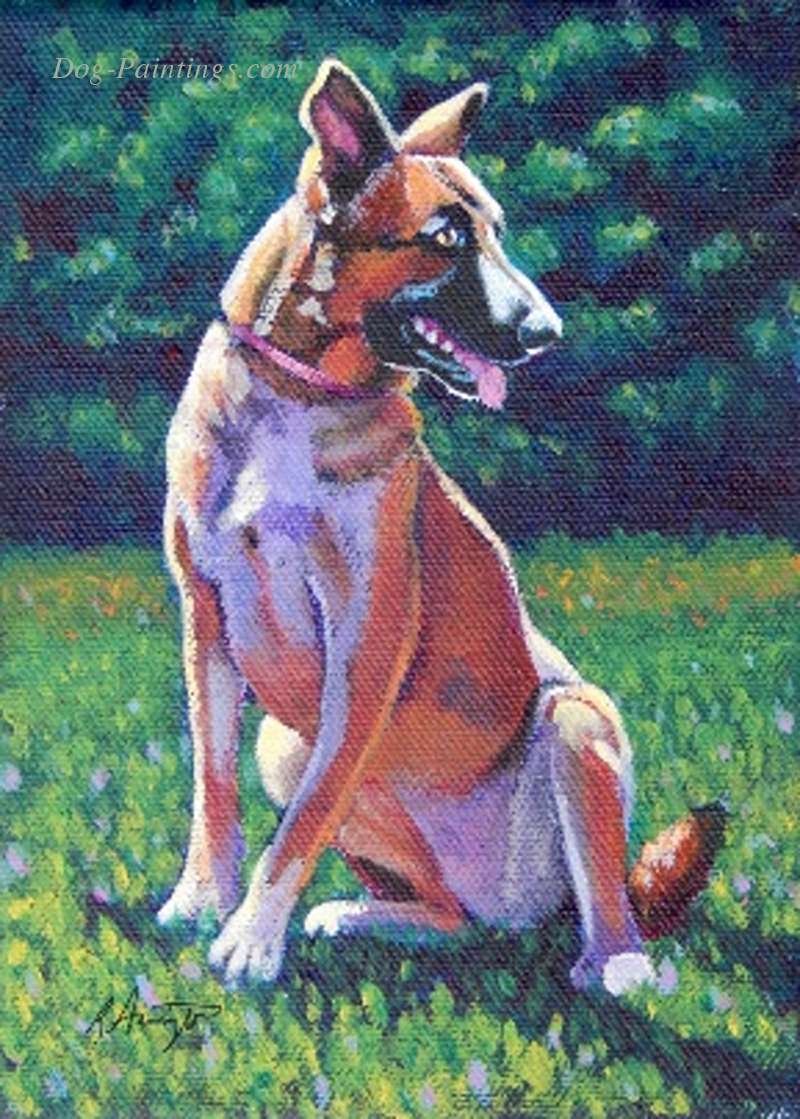 German Shepherd in the Field
Original Acrylic Painting on Canvas
At the Annual Whiskers Walk, a passerby told us that this dog was a Belgian Malinois. But the pictures on the internet that I saw later of Malinois shepherds showed dogs with straight noses. The nose of the dog at the Whiskers Walk seemed to resemble a German Shepherd's more, with a little dip towards the end. When one of my Facebook followers saw this painting, she let me know that German Shepherds usually have a "saddle" of darker hairs along their backs, which this dog didn't have, so then I was back to her being a Malinois!
I am not an expert. But whichever kind of shepherd she was, she was smart, well-behaved and beautiful.
This acrylic painting is a miniature, measuring only 5" x 7".